Conference Centers
and Events
As the world conquers Covid-19, visitors will start to return to conference centers and events. But the experiences will be quite different, with health and safety as a key priorities along with the data and analytics about what's happening on the floor and across the experiences. Learn how Kloudspot customers are harnessing data and using the AI and ML capabilities in the platform to fuel the economic rebirth of this $235b industry safely.
Request
a demo
Applications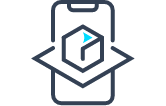 Analytics Platform
Aggregate all attendee and site data under a single pane of glass. Generate dynamic reports and alerts on people movement, queue length, crowding, demographics and more – so you can understand and enhance the visitor experience for everyone.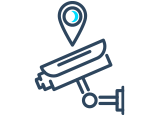 Camera Analytics
Monitor visitor movements. Monitor the traffic and density of attendees and control crowds. With Kloudspot, you can have eyes everywhere, informing real-time decision making.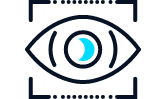 Digital Signage
Personalize and monetize the visitor experience. Remotely control every pixel on your screens and integrate signage with other applications to deliver wayfinding and contextually informed ads to the right customers, at the right times.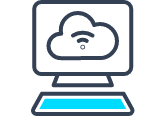 Wi-Fi Portal
Allow attendees to get onto your Wi-Fi seamlessly and securely – and monetize your network. Gain valuable feedback from attendees based on their experiences. Easily rebrand and re-deploy portals based on unique event requirements.
Keep crowds and lines under control
With new health and safety protocols, crowd control takes on new meaning as event organizers focus on keeping walkways, seating zones, restrooms and other areas at proper capacity levels. With Kloudspot, you can manage any event space with features like real-time attendee flow updates posted to digital signage and Wi-Fi portals and triggering automated actions when service level breaches occur.
Optimize and improve guest services
Create engaging and personalized attendee experiences using location data, survey feedback and preferences to improve guest services. Updates and offers on food, water, lounge access even restroom density can all help ensure your events are well attended in person, remote or both.
Increase attendee satisfaction
Understanding and predicting attendee needs leads to better experiences. With Kloudspot, event organizers can gather satisfaction data through dynamic feedback forms to make adjustments in real-time.
Help attendees find their way
Smart wayfinding pushed to digital signage and other devices provides guidance on safe routes to seats, attractions, concessions and more. Updated in real time, all the time, to ensure attendees have a great experience.
RSA Conferences
With Kloudspot, RSA Conferences offered an enhanced experience to exhibitors and attendees, while capturing valuable real-time location data and behavior insights for future events.
Read Case
Study