Education
Education in a post-Covid world is all about creating connected, student-centric experiences that look beyond grades, and focus on a holistic view of each student. Identifying early warning signs such as access to reliable Wi-Fi, food insecurity and student behavior data combines social purpose with technical expertise to change lives for the better. Discover how the Kloudspot Platform enables this transformation.
Request
a Demo
Applications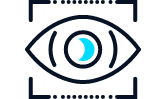 Digital Signage
Use digital signage to create a more engaging and connected campus experience for students, staff and visitors. Replace old-school bulletin boards with dynamic displays that can push real-time announcements, emergency alerts, and wayfinding.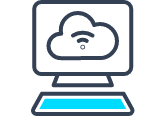 Wi-Fi Portal
Today's students are digital and mobile natives. From enabling mobile learning to monitoring emotional health to providing alerts, a custom Wi-Fi portal can keep administrators, kids, faculty and staff connected for better communication, security and personal engagement.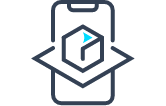 Analytics Platform
Aggregate data across locations and perimeters to generate insights and create more connected learning experiences. At the same time, improve operational effectiveness with predictive analytics and enable one-click contact tracing to ensure health and safety.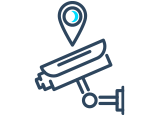 Camera Analytics
Gather rich, contextualized data from connected cameras to increase safety and security. The Kloudspot Platform provides real-time alerts to secure any location, as well as support compliance with PPE protocols, body temperature scanning and sanitation standards.
Creating a more connected, student centered education experience
Academic performance is one data point that helps educators engage with students. Combined with a more complete picture of behavior including engagement, location, even nutrition, faculty and staff can recognize at-risk students, assess their well-being, and conduct or support interventions tailored specifically to them.
Protect people and property
Keep track of where people and assets are, anywhere on campus, at all times. The Kloudspot Platform connects cameras, IoT and Bluetooth sensors to track staff, students, visitors, and technology assets – from entry to exit to presence on school buses. What's more, the Platform can harness this data to enable real-time alerts that help enforce COVID-19 compliance for all, as well as enable one-click contact tracing in the event of an infection.
R

eal-time campus communications
Replace your old-school bulletin boards with mobile notifications and state-of the-art digital signage – and control it all through a single pane of glass. The Kloudspot Platform lets you push updates to a network of screens with the simple push of a button. Now, it's easy to manage everything from wayfinding, safety announcements, school news and alerts, advertising and sponsorships, all from one place.
Earn extra credit for operational efficiency
With the ability to aggregate data and track assets across your facility via the Kloudspot Platform, you can understand inventory levels of supplies and equipment – and get predictive, real-time alerts when you need to replenish. Understanding space usage in school buildings and across campuses drives efficiency, as you can properly allocate resources across your campuses and control costs.
Case Studies
Discover how organizations are maximizing 'on-the-spot' opportunities for personalized experiences, monetization, and health and safety with Kloudspot.
Read Case
Studies