Retail and Malls
With Kloudspot, malls and retail spaces can deliver customized, engaging experiences to new and repeat shoppers based on real-time data from numerous sources.  And understanding foot fall, density patterns and other key information can deliver true operational efficiencies to any brick-and-mortar retailer.
Request
a demo
Applications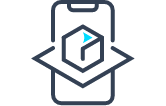 Analytics Platform
Drive sales and loyalty by aggregating all of your customer and site data under a single pane of glass – and automate customer engagements in the real world. Generate reports and alerts on space performance to maximize operational efficiency.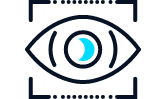 Digital Signage
Personalize your customer experience and influence purchases with targeted, tailored messages and contextual advertising. Integrate all signage and generate revenue with dynamic on-screen ads or promotions.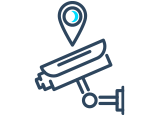 Camera Analytics
Monitor customer movements. Inform targeted marketing and demographics-based campaigns. Enhance loss prevention. With Kloudspot, you can ingest all your video data and contextualize it to understand the people in your interacting in your location and better run your business.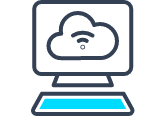 Wi-Fi Portal
Allow customers to get onto your Wi-Fi seamlessly and securely – and monetize your network. Gain key shopper insights and deliver personalized marketing campaigns every time they log into your Wi-Fi on their smartphones.
Increase conversion rates by delivering targeted buying experiences
Use the digital breadcrumbs your customers leave behind to drive real-time engagements in the real world – and increase conversion rates. With the Kloudspot Platform, you can take advantage of proximity marketing, demographics-based marketing, and personalized marketing to send targeted advertisements and offers to individuals via SMS, Wi-Fi portal, and digital signage.
Gather real-time customer insights
Create a truly customer-centric experience in any retail location. By ingesting data a variety of data points about your customers and applying machine learning and AI, the Kloudspot Platform can generate actionable insights past and real-time buying patterns – and predict future outcomes.
Optimize space performance
Monitoring key data in any retail space, such as location, foot fall and other patterns helps retailers optimize space utilization by location, department, even time of day with a data-drive approach.
Enhance operational processes
Staff allocation and planning is critical to delivering great shopping experiences and to maximizing revenue and profits.  With a single-pane-of-glass dashboard, the Kloudspot Platform analytics can inform how you can load balance checkout stations, plan for shift coverage in-store or at loading docks, and predict shopper behaviors. All so you can accommodate customers and create the best (and most profitable) experiences possible.
Case Studies
Discover how organizations are maximizing 'on-the-spot' opportunities for personalized experiences, monetization, and health and safety with Kloudspot.
Read Case
Studies