Transportation
Deliver great connected rider experiences and monetize transit systems by letting data guide and optimize transit infrastructure. With Kloudspot, real-time data on footfall, capacity, traffic, mechanical issues and surge prediction reduces human errors and enables automated, operational efficiencies like predictive maintenance, fleet monitoring and more.
Request
a demo
Applications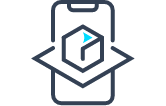 Analytics Platform
Collect and aggregate all of your transportation data under a single pane of glass to provide real-time actionable insights that can reroute vehicles and decongest your system. Use that data to optimize schedules in the future.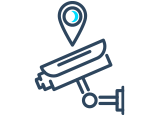 Camera Analytics
Ingest and contextualize your video data to track social distancing, maintain safe passenger capacity limits and manage PPE detection – all in real time. Monitor people density to inform routing and communicate wait times to passengers.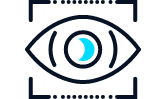 Digital Signage
Share real-time alerts on schedules, delays, safety issues or other vital information. Better monetize your stations and vehicles with the ability to cost effectively target customers with contextual advertising.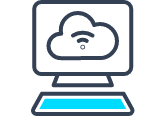 Wi-Fi Portal
Allow customers to get onto your Wi-Fi seamlessly and securely – and monetize your network. Gain key passenger insights and deliver personalized marketing campaigns every time they log into your Wi-Fi.
Drive operational and route efficiency
Bring together all of your vehicle and station information to understand and predict capacity and congestion trends and vehicle maintenance – in real time and over time. The Kloudspot Platform can connect pre-planned routes with GPS and GSM systems, people counting and footfall analytics, local traffic movement sensors and cameras to enable real-time routing and alerting drivers and passengers.
Monitor onboard health and safety
Track passenger occupancy throughout routes and across multiple stops using camera analytics. Automatically detect when vehicles are near capacity and alert passengers at upcoming stops of potential delays/skipped stops. Spot if people are socially distanced and wearing face coverings, and enable one-click contact tracing. With Kloudspot, health and safety always come first.
Turn in-transit into entertainment
Now every vehicle can offer in-transit entertainment through secure Wi-Fi and streaming content. With the Kloudspot Platform and partnerships with content and telecom firms, you can let passengers choose from a library of their favorite movies and shows. And you can monetize it all, from internet access to movie and show rentals to in-app advertisements.
Keep passengers informed of everything
Serve real-time contextual ads on screens in stations and via targeted mobile notifications. Deliver real-time scheduling updates and weather feeds, at point of departure and arrival. Offer station or airport wayfinding with distance information, time delays, reroutes and safety precautions, as well as nearby areas of interest. Kloudspot takes your communication capabilities to whole new levels.
The City of Erie, PA
Discover how Kloudspot and partner Quantela are enabling a Smart City that connects essential services and travel networks, and unlocks more revenue opportunities for both local businesses and the city itself.
Read Case
Studies