Retail Banking
The customer base for banking is changing. So business processes need to evolve to meet these new customer expectations and deliver superior, consistent experiences both online and in bank locations. Learn how to deliver engaging and profitable banking experiences and have a global view of the business with the Kloudspot Situational Awareness and Intelligence Platform.
Request
a demo
Applications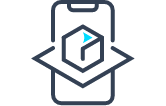 Analytics Platform
Collect personal identification, wait time, sentiment and other data – and integrate this information with bank transaction details to gain detailed intelligence about branch performance. Hyper-optimize individual transactions, and test optimizations across branches.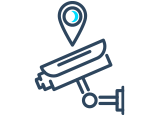 Camera Analytics
Monitor customer movements and security threats. Inform targeted marketing and demographics-based campaigns. Reduce line waiting times. The Kloudspot Platform can gather rich, contextualized data from connected cameras to enhance security and customer experiences.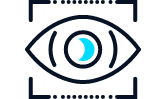 Digital Signage
Personalize the customer experience and drive revenue. Greet customers by name as they walk in and serve up special promotions. Deliver contextually informed ads to the right customers, at the right times.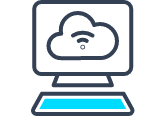 Wi-Fi Portal
Allow customers to log into your Wi-Fi seamlessly and securely – and monetize your network. Gain key customer insights and deliver personalized marketing campaigns right to a visitor's device.
Deliver targeted, real-time marketing
Delight banking customers with targeted offers delivered everywhere they bank: at the branch, at home or anywhere. Data driven customer insights informs these actions, combined with real-time data orchestration in the platform, can be served up via SMS, Wi-Fi portal, digital signage and more. 
Reduce customer wait times
Who likes waiting in line at the bank? No one. With Kloudspot, banks can gather data on wait times at various locations in a branch such as lobbies, lines, ATMs and teller stations to inform staffing and deliver quick, personalized banking experiences. 
Optimize transactions and customer visits
Increase branch efficiency and customer satisfaction by understanding what happens in each bank location. Collecting data on transaction types and time to completion as well as footfall and capacity analytics can deliver real cost savings. 
Improve performance across the board
Which bank branches have happy customers? Short wait times? High sales of products and services? Dynamic reports and dashboards deliver insights to understand how to increase performance metrics at every bank location.
Freedom Financial
See how Kloudspot improved employee engagement by 13% and saved $20M in facilities costs for this financial services leader – while enabling a successful return to the office strategy.
Read Case
Study