Wi-Fi Captive Portal
Turn your Wi-Fi into a powerful data intelligence & marketing tool. The Kloudspot Wi-Fi Captive Portal can be deployed on-cloud as a software or on-premise (Kloudspot Access-in-a-box) model depending on the business requirement.
Kloudspot Captive Portal combines the best of network management, AI-based analytics and monitoring on a single platform. Kloudspot Captive Portal enables businesses to deliver exceptional digital experiences with ease.
Features
Centralized Network Management
Hosted Wi-Fi guest portal
User management
Ad promotions
Hybrid Network Support
Multiple authentication methods
Remote trouble shooting
Customizable Reports
Guest Portal Experience
Feature rich Splash pages with multiple sign-in and verification options including
Support for multiple login methods

web form-based login – Name, Phone, Email
Social Network Sign-on – Facebook, Google, Twitter
SMS Authentication via SMS code/ One-time password (OTP)

Supports multiple authentication methods with Rest API integrations

Short duration trial login for 5/10 minutes for email verification.
Single use token – based authentication.
Name + room number authentication – for hotel guests.
Multi Devices Token: Single token number to work with n number of devices. Each token can be configured independently as per use.
Multi Devices User/Password: Single combination of username & password to authenticate n number of devices. Each combination can be configured independently as per use.

Survey forms – Use surveys to collect data as part of guest login
Advertisements – Showcase your brand or monetize guest login pages with advertisements or brand promotions.
Third Party Integrations – Integrate login data from 3rd party systems such as CRM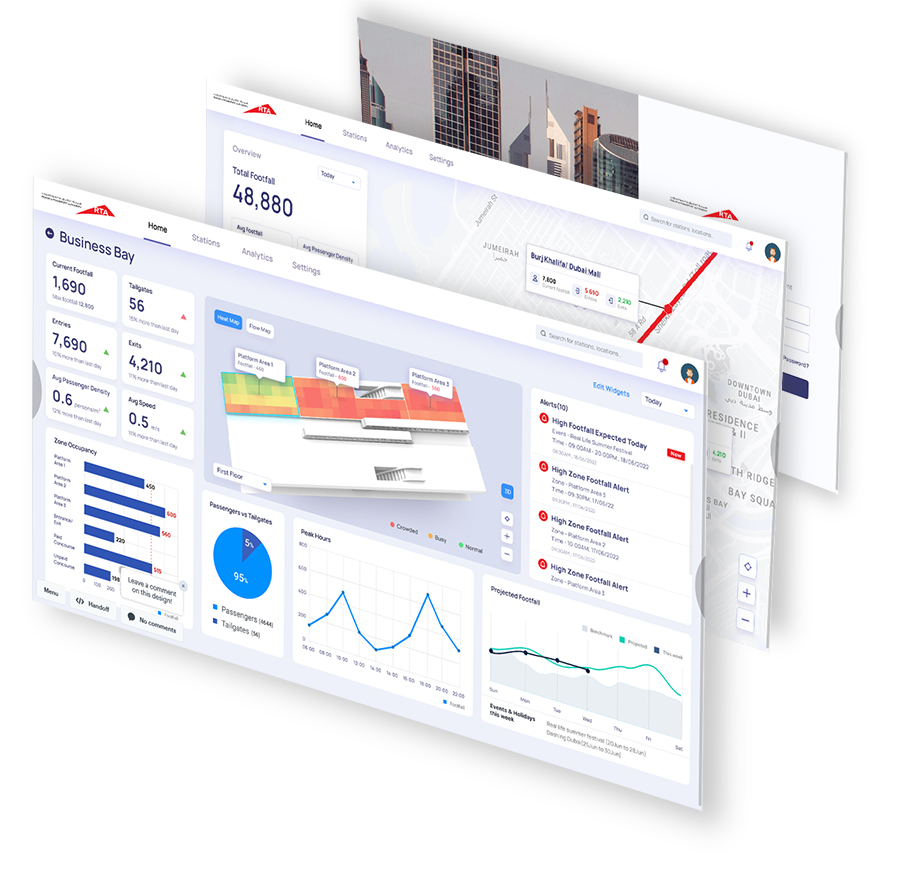 Centralized Network Management
Quick Deployment and Management
Quickly design, provision, and apply policy to deliver better uptime and improved security. Centralized dashboard helps you manage your network across multi-site and multi-tenant installs.
Multi-tenant, hierarchical dashboards
Kloudspot provides complete multi-site, multi-tenant, configurable, informative dashboards. Use Kloudspot network insights to optimize network performance and guest experience.
Quality of Service (QoS)
Ensure quality of experience through better quality of service. Manage data bandwidth and delay. Manage time-based quota with support for single session and multiple sessions time-based quota.
Audit Logs
Information about usage and changes to the system configuration.
Notifications
Integration of notifications on Slack, Email and SMS. Log details on notifications sent by the system.
Reports
On demand or scheduled reports.
User Management
Client device identity and device information

Customer Identity using MAC address and IP address
Device Information: such as OS, Vendor, browser used and device type
Time-stamp: Time stamp of user connected over the time. It allow you to
see the time-line of an user over a period (last 6 months)
Location: Keep track of user location where he/she has logged into the system. View user visit and usage timeline over a set duration.

User and device search

Search for device and users based on any recorded user and device parameters

Bandwidth and time quota management

Monitor network usage by bandwidth and time. View bandwidth usage – upload and download at device and network levels
Block Device – Allow to block device for set period if it breaches the bandwidth or time-based quota.
Customizable Reports and Data Export
Various reports are available out of the box. These reports and data export feeds can be customized as per customer needs.
Overview Report (PDF) – Details including connected, probe and guest clients and their devices
Client Details Report (CSV) -Client details including mac address, device details and client details
Used Token Details Report (CSV) – Used token details including token, device, venue, time etc.
Data Storage and Retrieval
Kloudspot store all data in the local storage and can be exported as CSV files. It also supports to periodically send data using the webhook. A webhook (also called a web callback or HTTP/HTTPS push API) is a way for an app to provide other applications with real-time/batch information. Unlike typical APIs where you would need to poll for data, webhook pushes the data to other application. This makes webhooks much more efficient for both provider and consumer.
Third Party Integrations
Rest based API integration with Third party apps.
Kloudspot Analytics Engine for deeper network analytics of connected and probing devices.
External SMS gateways to send notification and OTPs.
Social network authentication for Wi-Fi. i.e. Facebook, Twitter and Google
Integration with external Email SMTP server.
what customers say
"We especially liked Kloudspot's security-related data, the ability to create and adjust business rules, the robustness of the analytics engine, and the large amount of analytics that can be gleaned from the system."
read
case study Footfall Traffic
Provides a people counting solution to measure customer traffic in retail stores, shopping malls, metro rail, exhibitions and events, buildings, etc. Density & Movement Analytics
Analyze a range of location data in time-stamped geospatial and complementary data sets to infer movement trends in premises Demographics
Automatic estimation of a person's age, gender, and race from facial images has many potential applications in customer engagement. Shopper Behavior
Kloudspot assures rigorous compliance with SOC 2 standards and GDPR requirements for data security, privacy, availability and integrity. ANPR & Vehicle Identification
Identify vehicles by reading number plates for access authorisation, repeat visit frequency count. Safety
Detect smoking violations, fire, misplaced fire extinguishers, crowd density. CCTV Surveillance
Deliver advanced analytical functions like person detection, unauthorised presence detection, license plate recognition (LPR). Asset Utilisation and Tracking
Detect usage of assets such as printers, washrooms
Collecting metadata, not identities
We further assure privacy and security because we never take possession of our customers' constituent data. Our cloud-based platform operates securely on the edge of customers' networks. We don't see any data. We just take unique identifiers for devices that our platform is tracking and enabling.
Security with ultimate flexibility
Kloudspot believes each and every customer should make the call about how to manage security and privacy, in accordance with the needs of its people and in compliance with the regulations that govern its operations. You can be as "open" or "closed" as you'd like with data about your constituents' "digital twins." We explicitly set up a configuration to only collect the data you need. You can make changes at any time, as evolving needs and regulations dictate. We guarantee that flexibility.