Digital Advertising and Communica­tions
Monetize your IT investments, drive engagement and deliver more personalized and enriched experiences to customers with Kloudspot. Serve up 'spot on' communications to customizable Wi-Fi portals and digital displays, including demographic-based advertisements and more.
request
a demo
Benefits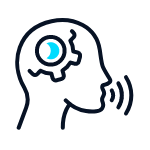 Proactive Messaging
Use AI-driven insights from camera data, facial recognition software and IoT sensors to deliver personalized communications and demographic-based advertisements. Through real-time alerting on footfall and density metrics, you can provide important information via SMS and digital displays.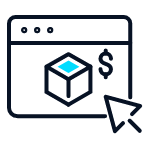 Monetized, personalized engagements
Offer personalized and targeted promotions through Wi-Fi, digital displays and push notifications to enhance the customer experience and maximize revenue opportunities.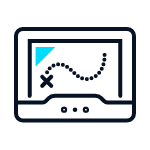 Enhanced wayfinding
Deliver personalized real-time notifications, customized messages and informational displays direct to a digital signage or personal device using location-based analytics, and connected profile data.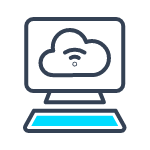 Enhanced collaboration
Integration with most business productivity and collaboration tools including Zoom, WebEx, Slack and Microsoft Teams makes it easy to share real-time information and updates across your organization.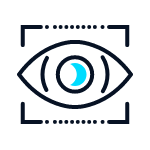 Smart Digital Displays
Narrowcast real-time notifications and customized messages direct to a device using location-based analytics and connected profile data. Users can trigger demographic-based infomercials or product/service advertisements.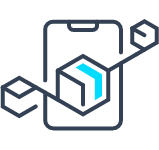 Visualize analytics and insights
The Kloudspot Platform delivers actionable insights and clear analytics in a single pane-of-glass so you can quickly and easily make decisions.
Maximize engagement
The Kloudspot Platform can optimize service delivery and support for visitors and customers using targeted messages across digital signage, notifications and alerts on email and mobile phones based on real-time data and past interactions, both on-site and online.
React to visitor intent and behavior
See a real-time view of visitor information, traffic density, staff deployment, demographic trend analytics and promotional activities for data-driven clarity on visitor behavior and intent, helping you maximize customer experiences, optimize staffing strategies and adapt promotional efforts.
Increase advertising effectiveness
Enhance the impact of your digital display and proximity marketing through automated real-time machine learning. With Kloudspot, you can create engaged experiences with proactive messages and targeted offers based on real-time data and insights, from anywhere in the world.
Case Study
Dubai Parks and Resorts
Kloudspot helped create a visitor experience that surpasses expectations, with intelligent recommendations that continually drive revenue for the Middle East's largest theme park destination.
read
case study